Toucan of Swainson
Let's talk about one of Costa Rica's star birds: the Swainson Toucan. When you hear the word "toucan", you think of the tropics! It's the emblematic bird of Central and South America. It nests in tropical and subtropical forests.

Introducing Swainson Toucan
The Swainson's toucan is one of the 4 species of toucan you'll see on a trip to Costa Rica.
It can be recognized by its beak, which can grow to almost 20 cm – almost as long as its body! This colorful bird is hard to miss, and can be seen almost anywhere in the country, except at altitude. It feeds on berries, seeds and fruit, but also on eggs and young birds, which makes for some interesting fights. The toucan doesn't win every time!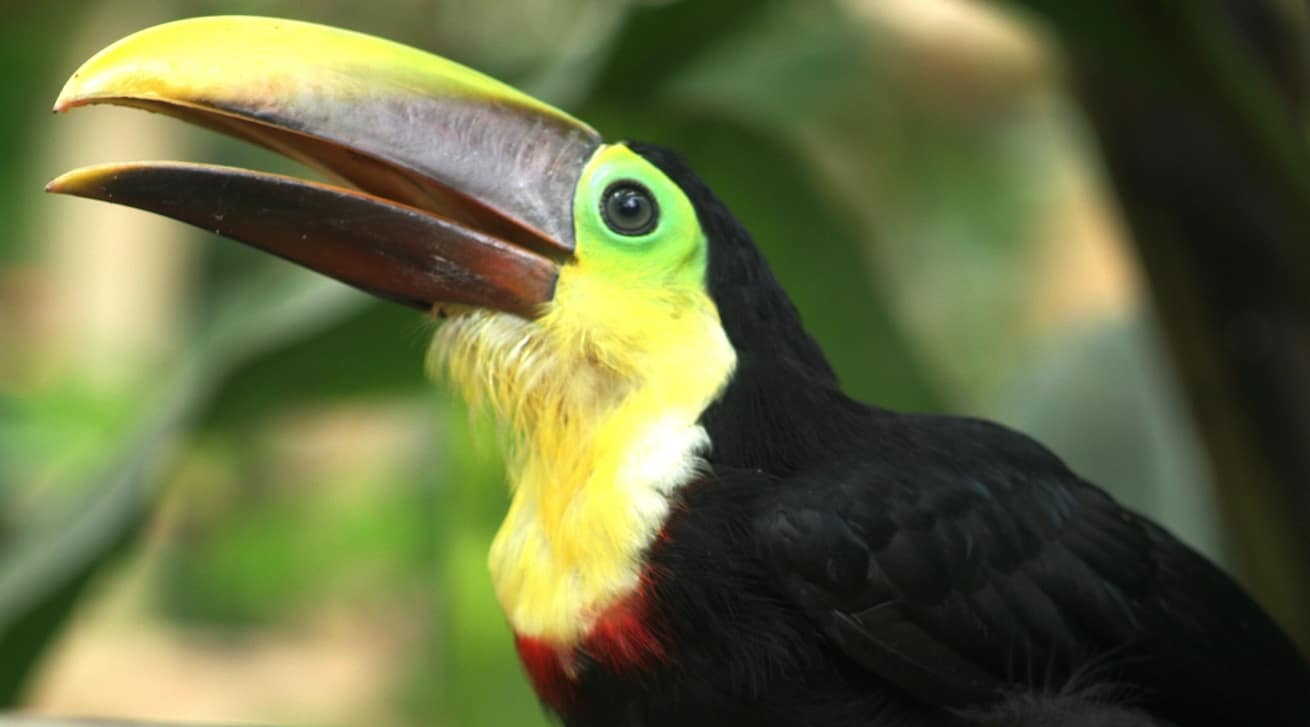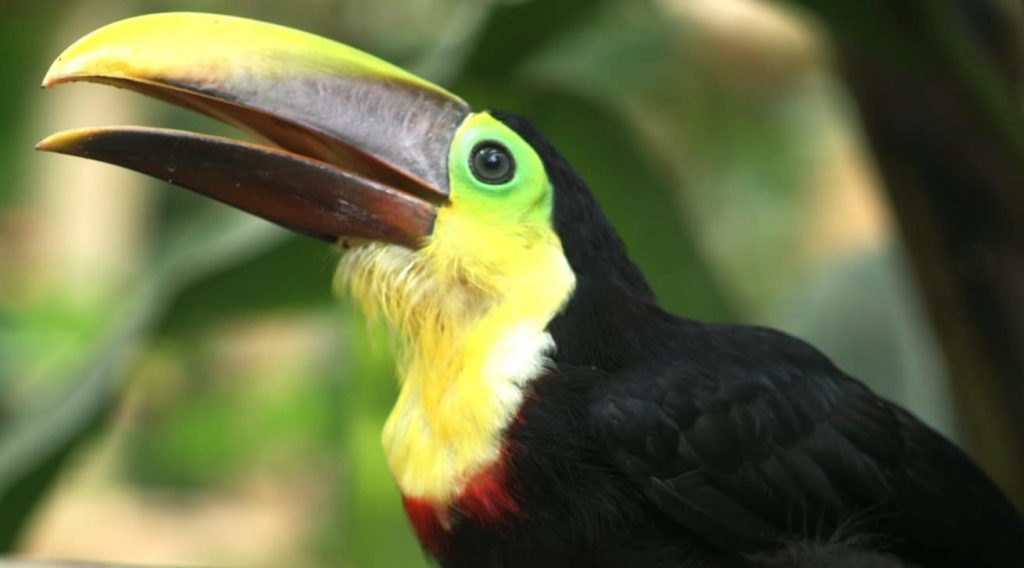 In flight, its beak gives it an aerodynamic look, and although it's very strong, it's incredibly light. It's actually a hollow shell, reinforced by fibrous spans. But some kind souls in Costa Rica, having noticed the broken beak of an unfortunate toucan, managed to 3D print the beak!
Essentially arboreal, the Swaison Toucan lives in high foliage, where it can leap from branch to branch: a characteristic toucan movement.
They are often found in pairs, but sometimes in packs. Their powerful song is easily recognizable from hundreds of meters away. If you have one above your bedroom, you're in for a rude awakening! At sunset, they often gather before heading up into the canopy where they nest.
Here in Costa Rica, the temple of birds, the toucan has a very special place, so easy is it to observe. Taking a photo of one is a delight when it's on the ground. They are more difficult to capture in flight, as they move in very short bursts.
During your trip to Costa Rica, Tortuguero, Sarapiqui, Arenal, Tenorio, Monteverde, the Caribbean coast, the Pacific coast and, particularly in the south, the Osa peninsula are all places where you'll come across its flight, which some aeronautical engineers have no doubt copied.
¡Pura Vida!
Pierre Jolivet