The best surf spots in Costa Rica
Costa Rica's surfing beaches get good press. There are several main surfing spots. Despite their good image, it's worth remembering that nature has its seasons and you need to choose your dates carefully if you want to make the most of a particular beach.

Also, watch out for currents that can be deadly for swimmers and surfers.
Depending on the location, this could also be the time of year when there's a lot of moss, and currents are more likely to bring in tree trunks or other pieces of wood.
Review of Costa Rica's best surf spots…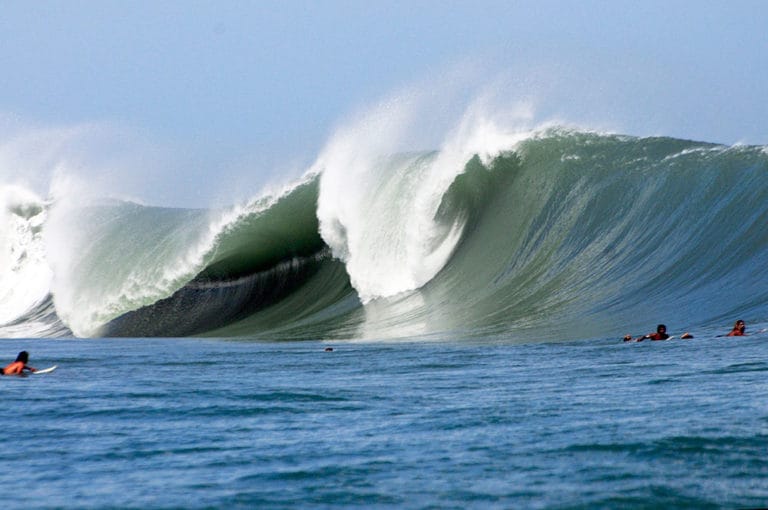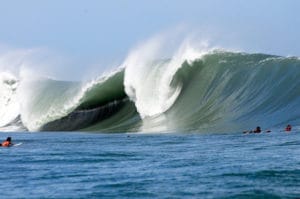 Surfing the Caribbean coast
Cocles: The beautiful golden sand beaches and islands are ideal for surfing beginners. Good restaurants are also nearby.
Puerto Viejo: This surf spot offers the wave known as "Salsa Brava", which is the highest and most powerful wave in Costa Rica. For experts only. Best season: November-April.
Northwest zone (Guanacaste)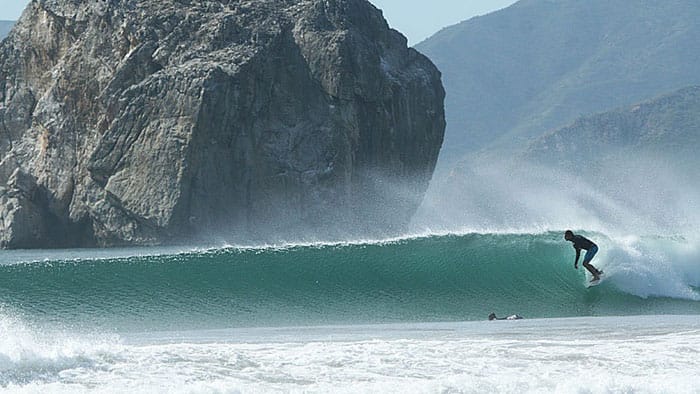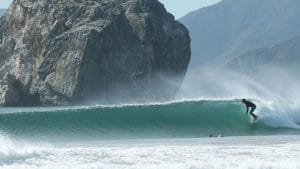 Playa Naranjo (Santa Rosa National Park): A secluded area of protected space, suitable for camping, where you can observe the local fauna. On the beach you'll find the famous "Roca Bruja" (below), an icon for surf lovers.
Playa Potrero Grande (Santa Rosa National Park): isolated and inaccessible, this coastline is well worth the effort for its proximity to biodiversity.
Nicoya Peninsula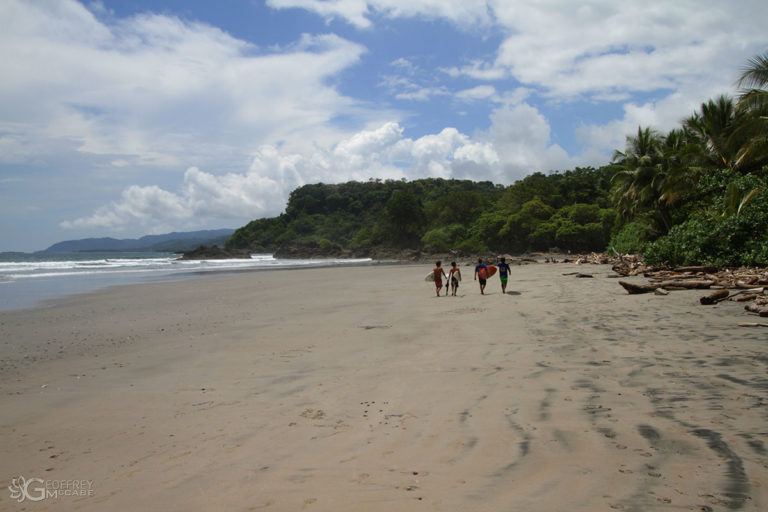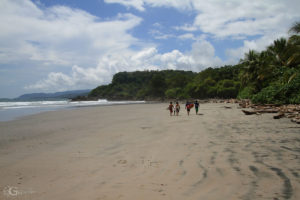 Playa Grande: Miles long, it's also a nesting place for leatherback turtles in the evenings. During the day, it's all about surfing.
Tamarindo: A surfing spot par excellence, this is today's most fashionable resort. Surf enthusiasts can take advantage of a wave breaker coming from the river mouth. Further south is Playa Langosta, where the waves are more difficult, less separated and more chaotic.
Playa Avellanas: with a growing number of services for beginners and experienced surfers. Six small coral reefs break up the waves offshore and make for fairly calm surfing.
Playa Negra: Accessed via a path. This coastline of grey sands on a wild coastline is very popular with those looking for a huge reef to break the waves.
Santa Teresa and Mal Pais beaches: Today, this is the hottest spot for surfers. The twin beaches run along a wild coastline full of surf campsites, unusual bars and top-of-the-range hotels where you can relax after an afternoon's surfing.
Central Pacifique
Playa Hermosa: South of Jaco, this beach offers regular, powerful waves. However, because you know the rule – only one surfer on a wave – you'll have to wait your turn to catch the wave offering the best-defined tunnels.
Dominical: Relaxed and trendy, but also increasingly luxurious. This spot offers waves to the left and right, from the simplest to the most complicated.
Golfo Dulce and the Osa Peninsula
Cabo Matapalo: Situated on the south-eastern tip of the Osa peninsula, this beach features dangerous reefs and rocks. This spot is therefore best suited to expert surfers.
Pavones: Considered a surfer's paradise, this beach is world-renowned for its breaking waves. On a good day, the waves can be up to a kilometer long!
As you've seen, Costa Rica offers a wide variety of surfing beaches, for beginners as well as experienced surfers and even professionals. Don't hesitate to ask Costa Rica Découverte to include one (or more!) surf outings during your visit to Costa Rica 🙂