Tamarido, the town of the Pacific
Tamarindo is a small town on Costa Rica's North Pacific coast. It's a vibrant beach community where families, surfers and retirees mingle. There's something for everyone here.
The town is small enough to walk from one end to the other, yet offers souvenir stores, restaurants, bars and surf boutiques. Tamarindo is also considered to have the best nightlife in Guanacaste province. Tamarindo is a favorite destination for young travelers, students and travelers looking to meet and socialize with foreigners and expatriates.
Outside Tamarindo, you can explore the surrounding area and discover other natural attractions. Nearby, you'll find Las Baulas National Park, home to a large population of leatherback turtles. You can also visit Rincon de la Vieja National Park, famous for its volcanoes, hot springs and waterfalls.
Tamarindo is generally very touristy, especially during the high season from November to April. It's advisable to book your accommodation in advance, so you'll have plenty of choice.
What to do at Tamarindo?
As the town is rather moderate in size, all things being equal (we're still in Costa Rica, aren't we?), the activities on offer here are constantly growing. But here's a non-exhaustive list of what you can do in Tamarindo:
Visit Palo Verde National Park
Adventure tours: if you're a thrill-seeker, you can venture to the adventure parks located near Tamarindo. They offer activities such as zip-lining, climbing, canyoning and much more.
Scuba diving
Kayak excursions: Rent a kayak and explore the mangroves of the Matapalo River. It's a great way to discover the natural beauty of the area and observe local wildlife, such as monkeys, iguanas and birds.
Horseback riding along the beach
Mountain biking (bike rental available)
Boat trips in the estuary.
Sport fishing: Tamarindo is renowned for its big-game fishing. You can hire a boat with an experienced captain and go in search of marlin, sailfish, tuna and other popular marine species.
Turtle nesting excursions
Yoga
Catamaran cruises: Enjoy a catamaran cruise along the Tamarindo coast. You can relax on deck, snorkel in crystal-clear waters, enjoy a delicious meal and maybe even spot dolphins or sea turtles.
Hiking: Explore the region's nature trails and discover the diversity of tropical flora and fauna. You can head to Santa Rosa National Park or Palo Verde Biological Reserve for unique hiking experiences.
Pub crawl (permitted if you've already done all the above) 😉
Tamarindo, in detail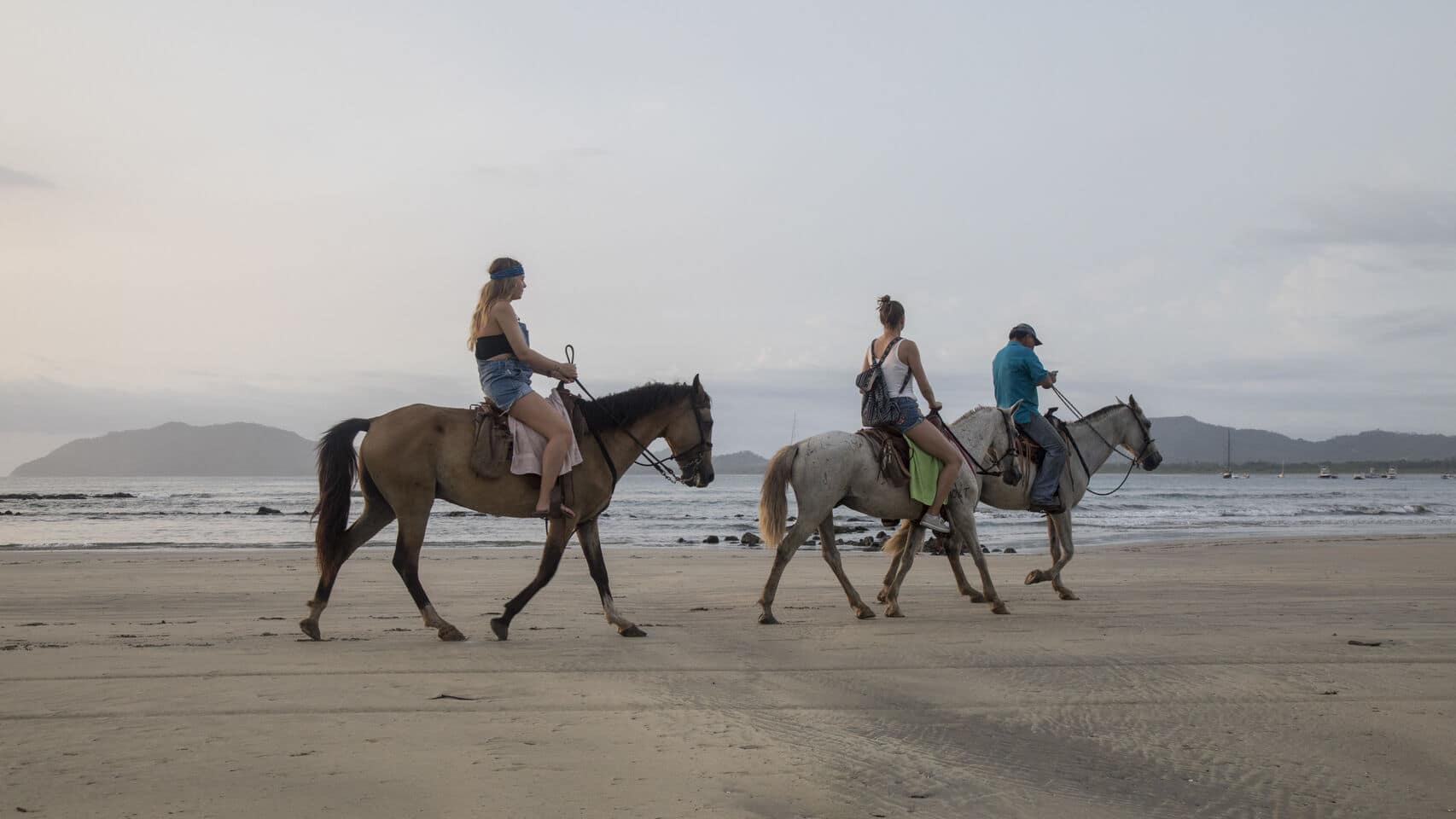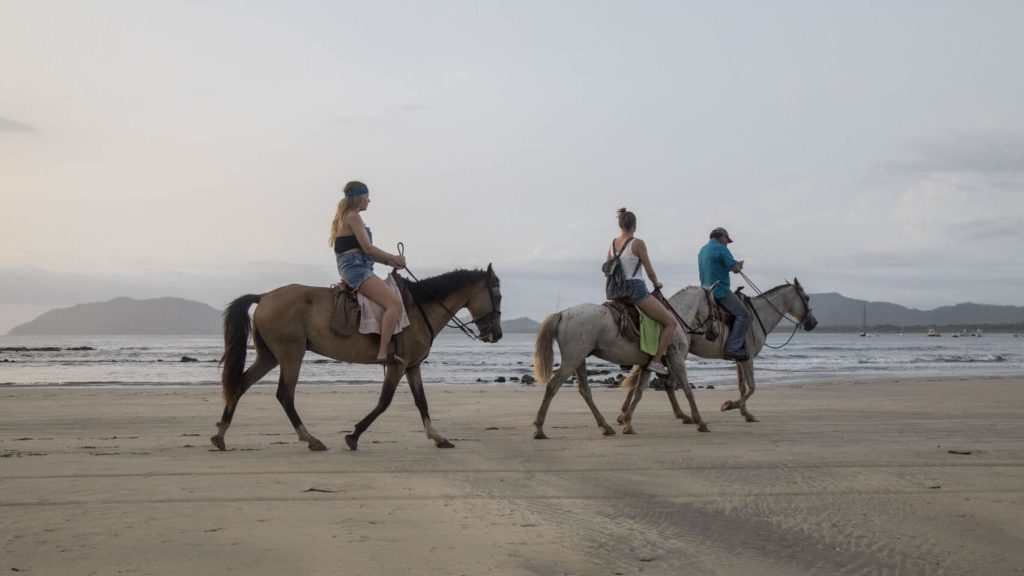 Location: north of Playa Langosta and south of Playa Real
Distance from Liberia: 75 km (approx. 1h30 drive)
Beach condition: public beach
Sand type: brown sand, partially rough/partially smooth beach
To take into account before coming
For travelers looking to visit a popular beach town, Tamarindo would be your best choice in the entire North Pacific region. This town is one of Costa Rica's largest and most commercial beaches, much more developed than its neighboring beaches (Real, Conchal and Flamingo). Travelers who choose to stay in town have access to a wide variety of dining and shopping options, the majority of which are within walking distance of the beach.
Travelers wishing to participate in a number of excursions/activities during their beach stay will find almost everything they're looking for in Tamarindo. If you want to get away from it all for a day, there are several other, much quieter beach options nearby.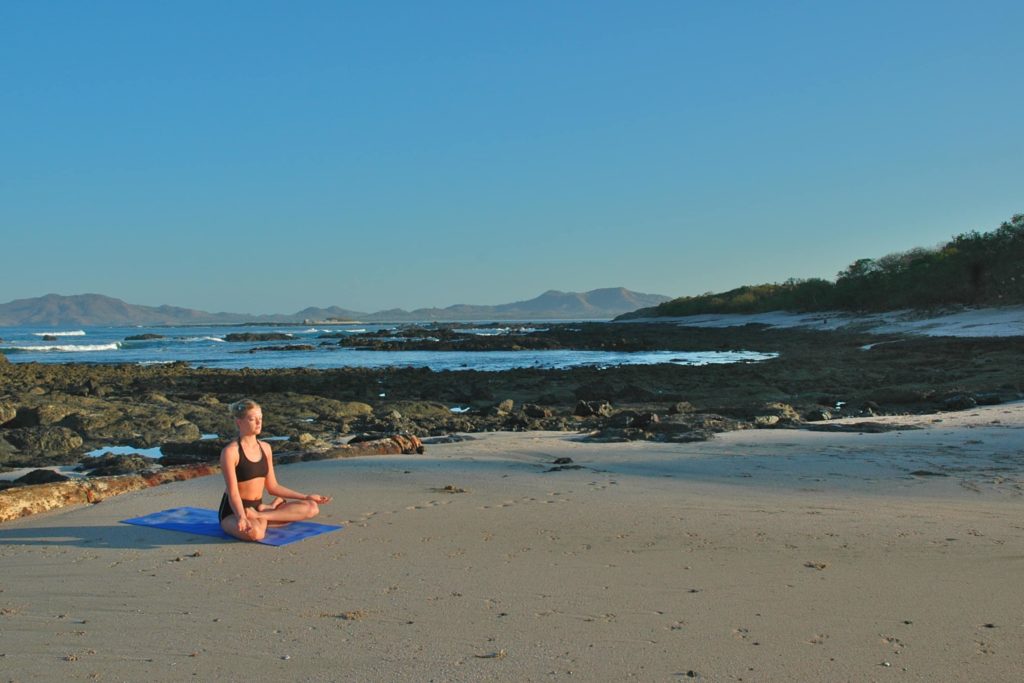 As Tamarindo is a fairly developed area, this beach town offers countless accommodation options ranging from budget hostels and hotels to superior and resort hotels. Accepting a variety of vacation budgets, Tamarindo is sure to have an accommodation option made for any traveler.
Above all, Tamarindo is the ideal surfing town. For anyone looking to surf, wanting to learn to surf, needing to buy surf equipment, and/or wanting to be part of Costa Rica's surf culture, Tamarindo is the place for you.
Main drawback: it's not the real Costa Rica
Given its popularity, Tamarindo is more "the place to be" than "the place to go to get away from it all". The area attracts a mixed crowd – a population of young singles drawn to the area for its surf, as well as family travelers impressed by the variety of excursions and activities on offer (especially activities in which children can participate). For travelers who would prefer a less populated town and/or a beach, Tamarindo unfortunately doesn't offer this type of setting.
That said, while staying in Tamarindo, you can also explore the surrounding area and enjoy the vibrant nightlife on your return. If you want to sleep in the middle of the jungle, don't bother and take a look at Corcovado!