Cabo Blanco National Park
The jewel of the Nicoya Peninsula: Cabo Blanco National Park. Cabo Blanco National Park is located at the southernmost tip of the Nicoya Peninsula. It is one of the most successful examples of conservation.

It was the first area in the country to be protected, back in 1962. This area, which was heavily deforested in the 50s and 60s, has now been reforested to 85% and has enabled native species to be preserved. The success is both terrestrial and marine. Many species of fish had practically disappeared from the park's waters, and today the protection has enabled large shoals of fish to be counted once again.
This initiative was undertaken by Swedish citizen Nicolas Wessberg and his wife Karen Mogensen on October 21, 1963. The latter has since created another reserve on the Peninsula, a little further north.
The flora of Cabo Blanco National Park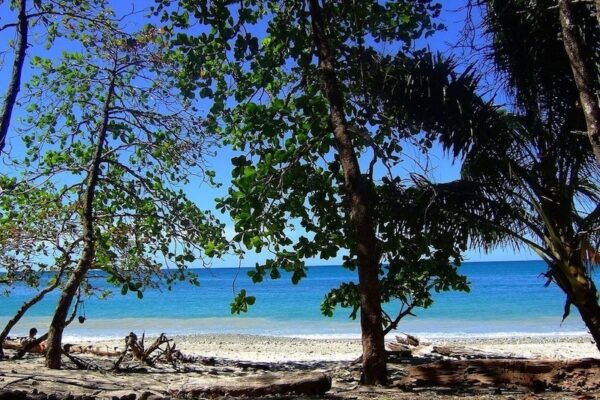 A total of 14 tree species have been identified in the reserve. Some of them are evergreen and characteristic of the rainforest. These include Espavels (Anacardium excelsum), Wood Amourette (Brosimun sp.) and Luehea Seemannii.
Other species are deciduous. These species are characteristic of the dry forest, including Calycophyllum candidissimum, mombin plum (Spondias mombin), red gum (Bursera simaruba), frangipani (Plumeria rubra) and pochote (Bombacopsis quinatum), among the most widespread.
There are essentially two types of forest in the reserve: the one that originated in this area or "primary forest" and has been regenerated, and the second, which has been preserved, the "secondary forest".
Wildlife in Cabo Blanco National Park
The reserve's mammals are varied and include small squirrels (Sciurus variegatoides), Virginian deer (Odocoileus virginianus), howler monkeys (Alouatta palliata) and white-faced monkeys (Cebus capucinus), coatis (Nasua narica), agoutis (Dasyprocta puntatta), coyotes (Canis latrans), armadillos (Dasypus novemcinctus) and ocelots (Felis wiedii).
Large numbers of coastal birds, including brown pelicans (Pelecanus occidentalis), frigate birds (Fregata magnificens) and brown boobies (Sula leucogaster).
The marine fauna is represented by large populations of fish, crabs and molluscs such as giant abalone (Strombus galetas), among others.
Access to Cabo Blanco National Park
Access is either from Montezuma or Cabuya to Cabo Blanco, or via Mal Pais to San Miguel. A 4×4 is recommended, as the trails are not always perfectly maintained.
The trail through the park to Cabo Blanco beach can be tricky, but it's well worth the effort. In fact, the walk is magnificent and the views of the Pacific splendid. It's a 2-hour walk to reach this little corner of paradise, where the beach is deserted due to the difficulty of access.
No harvesting is permitted in the park, under penalty of fines. Seashell collectors beware!