Blue Flag Ecological Program
The Blue Flag Program is one of a number of initiatives involving the public sector to protect ecosystems. Protecting the environment is not only vital for all living organisms, but also politically and economically important for Costa Rica.

The result is a buoyant tourism market, the country's main source of revenue.
The Blue Flag Program
The International Blue Flag Ecological Program was created in response to the imminent dangers of beach pollution, its impact on public health and the tourism industry. It has now reached its thirty-sixth year of operation.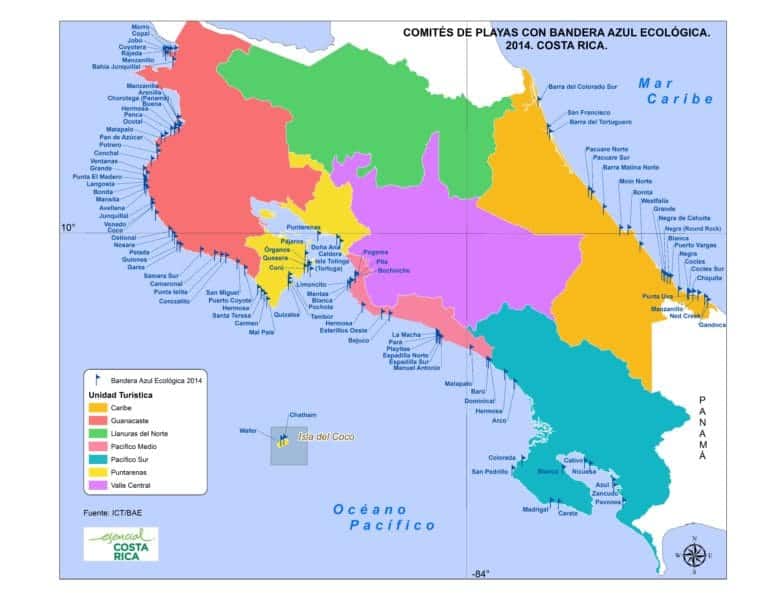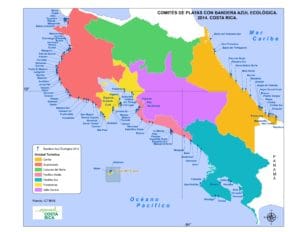 In Costa Rica, the Blue Flag Ecological Program is an inter-institutional effort formalized by various decrees as of February 9, 2004. The program involves the Costa Rican Tourism Institute (ICT), the National Water and Sanitation Service (AyA), the Ministry of Public Health (MS), the Ministry of the Environment (MINAE), the Ministry of Education and the National Chamber of Tourism.
In addition to being a program that has succeeded in coordinating efforts between the institutions involved, it also allows for citizen participation. To participate, the program committee's standards must be met within participating communities and local schools. These establishments implement the program actions on which the award of the label depends.
Click here to learn more and see the map.
How does it work?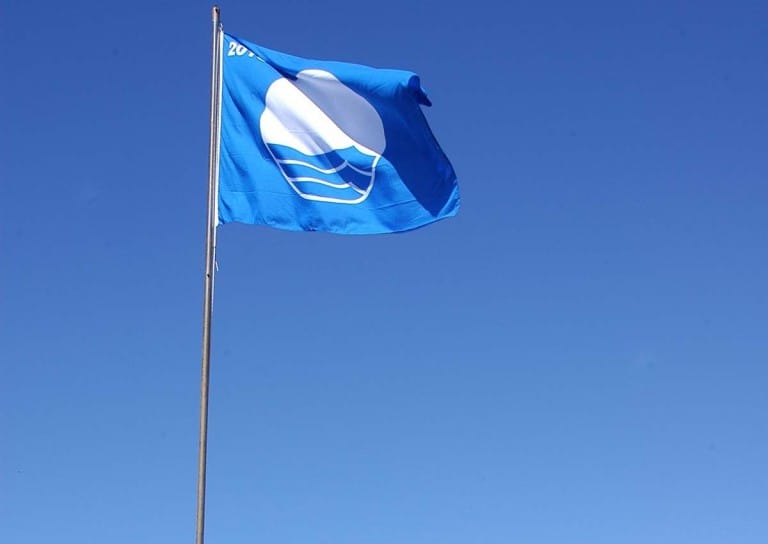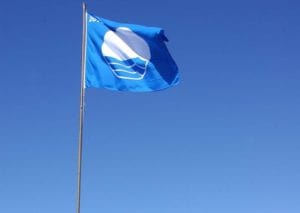 The Ecological Blue Flag is awarded annually to communities and local schools that achieve at least 90% of what is required. In the case of coastal communities belonging to the Blue Flag program, additional efforts will be made for two or even four stars, if they make efforts in other areas considered to achieve integral development, within the framework of the proposed objective. For those interested, click here for a list of the organization's criteria and recommendations.
The Costa Rican Tourism Institute (ICT) defines the program objectives that have recently been launched in coastal communities and maritime areas affected by certain national institutions, designating technicians and economic resources to support the initiative to verify that the lines of action promoted by the program are being fulfilled by the communities.
From the outset, the ICT, in collaboration with the National Water and Sanitation Service (AyA), for the program (coastal communities), has assumed monitoring and other responsibilities for the efforts of beach establishments that have signed up to the program. For example, the AyA technical team is responsible for analyzing seawater, human water consumption, coastal water quality and industrial waste. These are carried out by laboratory tests, following microbiological procedures and parameters established by the program. The ICT technical team is responsible for inorganic waste, waste garbage cans, environmental education, safety and administration.
On ne le répètera jamais assez, il faut prendre soins de notre nature. Un voyage étant déjà polluant en soi, il convient de faire en sorte que son passage dans tel pays soit le plus neutre possible.