Cahuita National Park
Cahuita National Park is located on the Caribbean coast. A little paradise on earth if ever there was one! It's also the only protected site in the Greater Caribbean.

Cahuita National Park takes its name from the indigenous language: CAWI, meaning mahogany, a widespread local tree, and TA, meaning Point. Literally: mahogany point.
Description of Cahuita National Park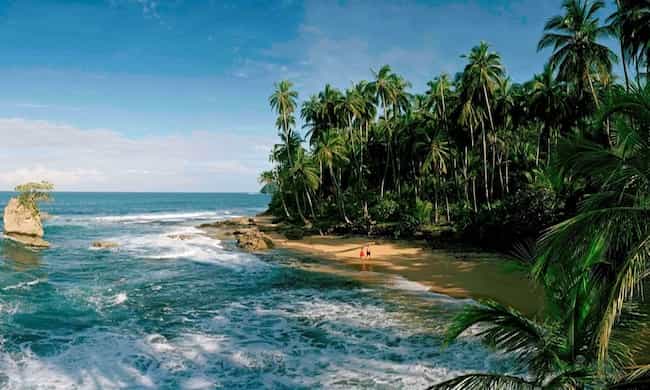 43 km south of Puerto Limon, the village is a real postcard. White sandy beach, lined with coconut palms, lulled by reggae music. Here you can enjoy the country's best cuisine, with Jamaican influences, from which some of the population originate. Chicken with pineapple and coconut milk or freshly-caught lobster are just some of the dishes that make this area so special.
The marine park
The marine park of Cahuita National Park (22,400 ha) offers diving enthusiasts a multicolored aquarium. Here, brain coral makes up a large part of the country's largest coral reef, with 600 ha of coral. Over 35 different species live here. However, the marine park is home to a multitude of species: 3 types of shark, stingrays, eels, sea urchins, parrotfish (Scaridae), octopus, barracudas, French angelfish (Pomacanthus paru), royal angelfish (Holacanthus ciliaris), blue parrotfish (Scarus coeruleus), four-eyed butterflyfish (Chaetodon capistratus), sponges, green and hawksbill turtles and lobsters are the hosts of these warm waters.
During the earthquake that shook the region in 1991, the coral was exposed to the open air and much of it disappeared. Fortunately, the coral population quickly re-established itself and grew.
Terrestrial park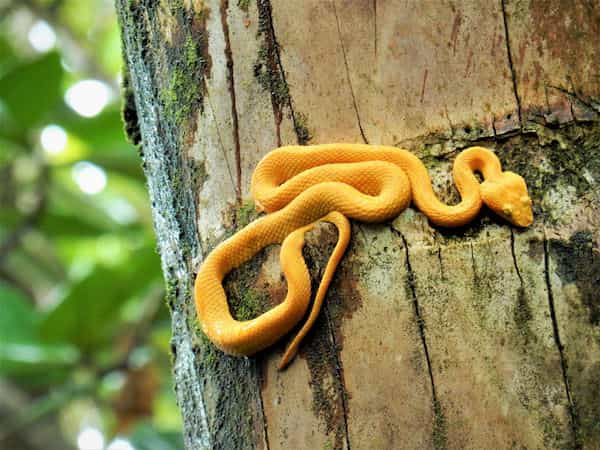 The terrestrial park (1100 ha), including 14 km of beaches, is not to be outdone in terms of wildlife. Sloths, raccoons, crabs (land and water), howler monkeys, kingfishers, herons, fishermen, coatis, various species of amphibians and reptiles are common.
An 18th-century slave ship lies aground at the end of the beach, at the mouth of the rio, and bears witness to the time when slaves were brought to these inhospitable shores by Europeans. The region's population is still tinged with its African origins.
The park can be accessed either via Kelly Creek in the village of Cahuita, or further south at Puerto Vargas.