After 8 years of closure, Turrialba volcano park reopens
Details of the reopening of Turrialba Volcano National Park are still being worked out, but it's only a matter of time!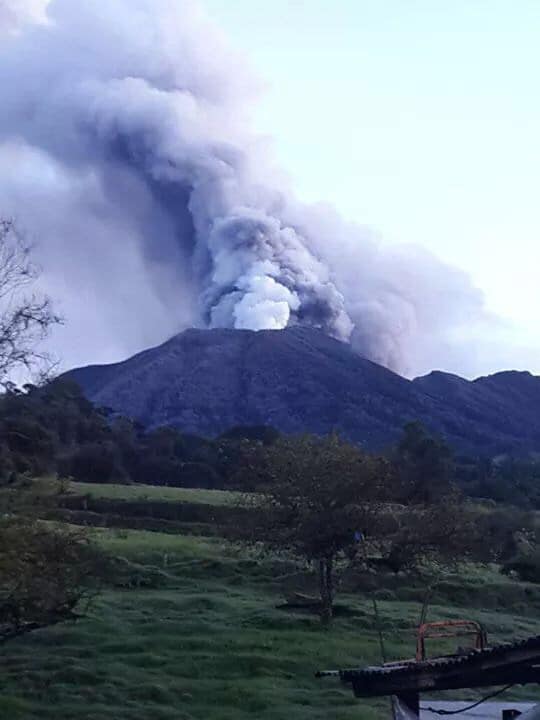 Finally!
Turrialba
Volcano
National
Park
is
set
to
reopen
to
the
public
after
8
years
of
closure
due
to
intense
volcanic
activity
.
Its reopening is also intended to boost the region's and the country's economy.
Several government entities, such as the National System of Conservation Areas (SINAC) and the Costa Rican Tourism Institute (ICT), among others, have been involved in a working process that will enable the park to be reactivated.
The First Lady of the Republic, Claudia Dobles, made the announcement, indicating that details are being refined for a rapid reopening.
We estimate that this opening should occur during the month of November 2020.
Turrialba
is
one
of
Costa
Rica's
most
active
volcanoes
.
Its latest eruptive cycle began in October 2014, presenting the greatest activity between May and June 2016, including at least three strombolian eruptions in this period, the most recent on May 20, 2016.
The plume reached 3,000 meters above crater level, as well as numerous phreatic eruptions alternating with calm episodes.
On September 22, 2016, it recorded its most powerful eruption in the last 20 years.
Turrialba Volcano National Park's treasures
Turrialba volcano has low mountain rainforests (1500-2500 m), mountain rainforests (2400-3000 m) and a peat bog at the summit (3000-3340 m). During the cold dawns of December to February, an ephemeral frost can form on the vegetation. 900 bird species and 20 mammal species have been identified. These include quetzals, woodpeckers, doves, red-tailed hawks, goldfinches, tanagers, chingolos ("corn-eating") buntings, mountain yigüirros, hummingbirds and trcaronculate araponga. Mammals include coyotes, skunks, squirrels, rabbits, porcupines, opossums, two- and three-toed sloths, coatis, weasels and, if you're very lucky, pumas.

Plant species include oak, dead pepper, jaul, sweet cedar, wrath, mountain orange blossom, deer antler, myrtle, candelillo, cypress, moss, lichen, bromeliads and old man's beard (a type of moss, also known as "Spanish moss"). So put on your best hiking boots and get ready to hike the slopes of Turrialba volcano!